SHENZHEN RENXIN AUTOMATION EQUIPMENT CO.,LTD
About Renxin
GENERAL INFORMATION
Company Name:Shenzhen Renxin Automation Equipment Co.,LTD
Establishment: 2008
CEO: Fanghua Yang
Headquarter: Baoan District, Shenzhen City,China
Industry: Intelligence-type Industry Robot & Equipment
Major Financial(Investors): Renxin International(Hongkong) Co.,LTD
COMPANY ORGANIZATION
SPIRITS OF RENXIN
Constantly strive to become stronger
Move forward in unity
Unite in one
Quality is our culture
OUR DREAM
We are a highly motivated group with a focus on turning the automatic production solution into factory.
To help more factories realize the smart production.
To be the TOP 1 in the manipulator
To Support employees and make them to be better
AWARD
Get the Certification of New Hi-tech Enterprises at 2015
We will accomplish our mission to create value for our customers and obtain more and higher reputation
OUR BUSINESS
Provide the automatic production solution for the all type injection molding machine
Automated equipment in plastic industry, hardware industry
Research and development intergrade, intelligent application of robot system in marketing and production using
Provide maintenance and repair, after sales service
APPLICATION OF THE AUTOMATIC EQUIPMENT
There is wide application to various industries
Mechanical equipment industry
Electrommunication
Automotive parts
Cosmetics
Packing industry
Domestic Appliance
Photoelectric
Medical industry
And other industry
RENXIN'S ADVANTAGE
Hi-Tech Enterprise
Provide consultation &solution service in automatic production
One of top 10 suppliers in injection molding machine manipulator
Long-term after service and spare parts service
OUR BRAND
RENXIN
SUCCESFUL CASE
In Mold Labeling(IML)
IML(In Mold Labeling) utilizes the special feeding system to put the flat label into the mold cavity by the principle of electrostatic or vacuum adsorption.
The material of the label is the same to that of the plastic products. And the label will fit closely together to product after the injection.
As a result, this technique will avoid a series of process such as
PRINTING AND PASTING FOR SHAPE PLASTIC PRODUCTS, and
SOLVE THE TECHNICAL CHALLENGES IN PRINTING ON MULTI SURFACE and
SPECIAL-SHAPED SURFACE. It is effective to
PREVENT CONTAMINATION OF THE PRODUCT IN POST -PRODUCTION,
SHORTEN THE PRODUCTION CYCLE and REDUCE THE COST, and meanwhile provide
TECHNICAL SUPPORT IN PRODUCT QUALITY AND SAFETY AND ENVIRONMENTALLY FRIENDLY REQUEST.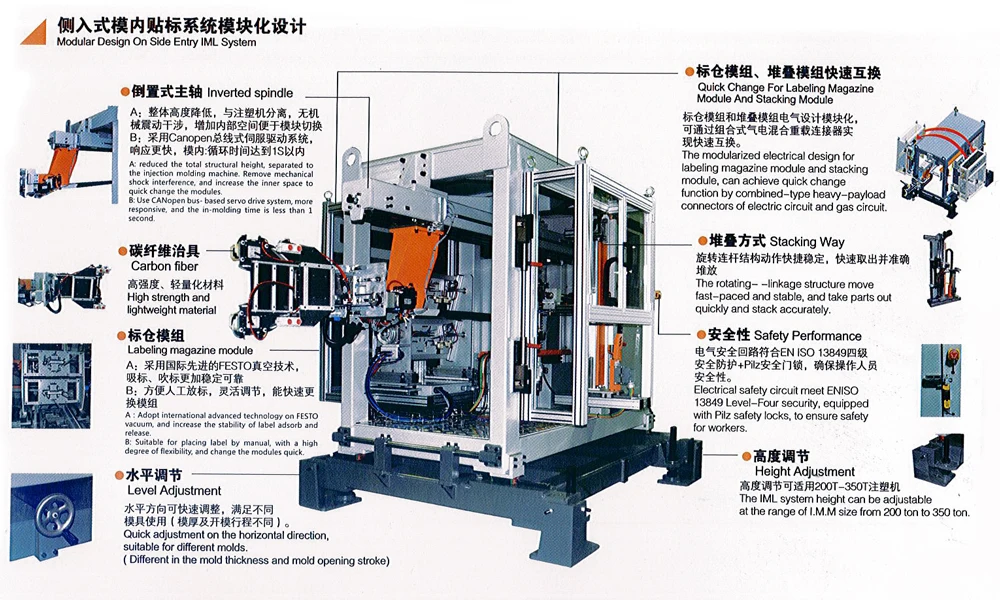 4 Axis stamping Manipulator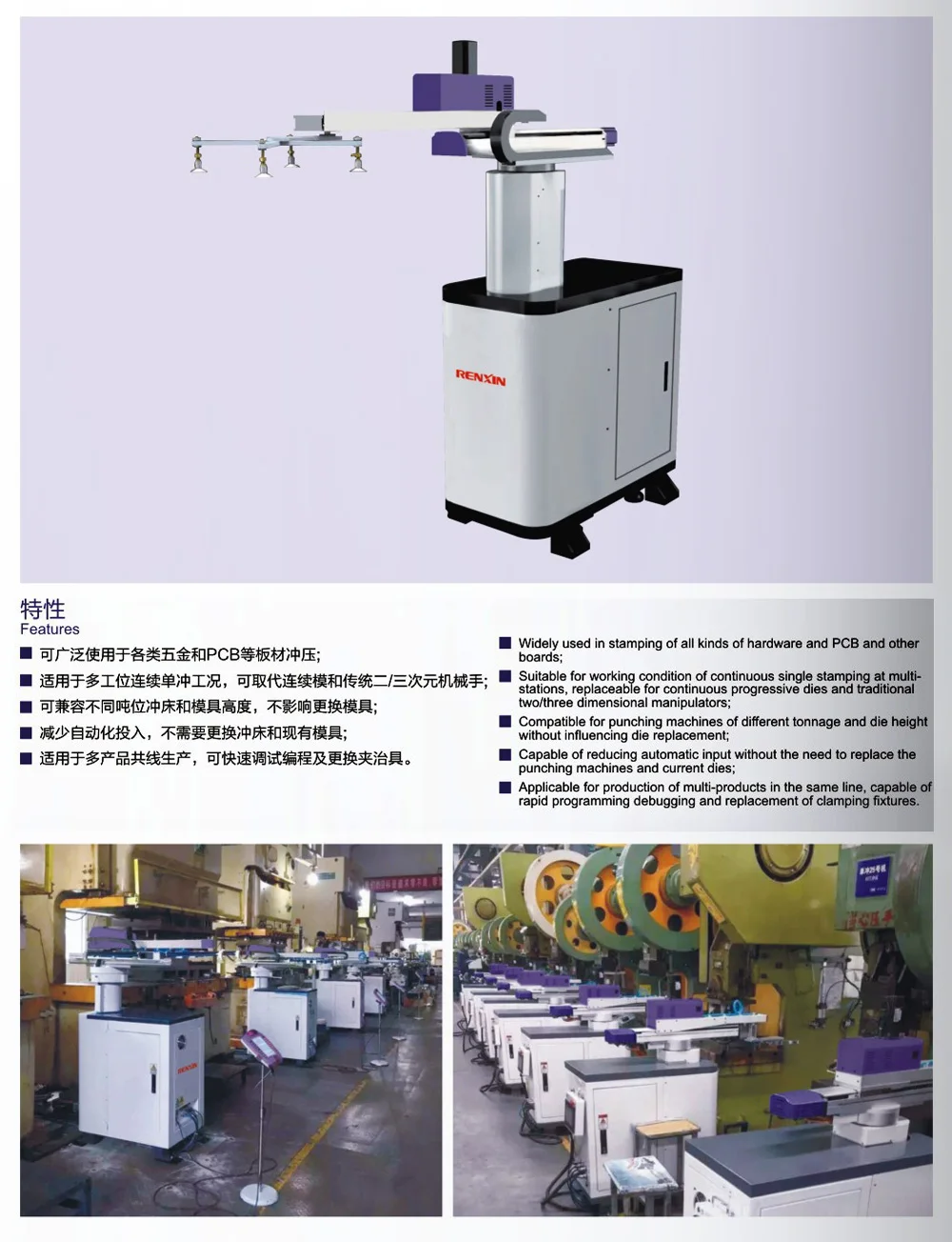 5 Axis Stamping Manipulator Robot Arm
Independent Manipulator Robot Arm
Single Pole Manipulator with Multi Punch machines and Multi-Stations
Two Dimensional Double Pole Manipulator With Multi-Stations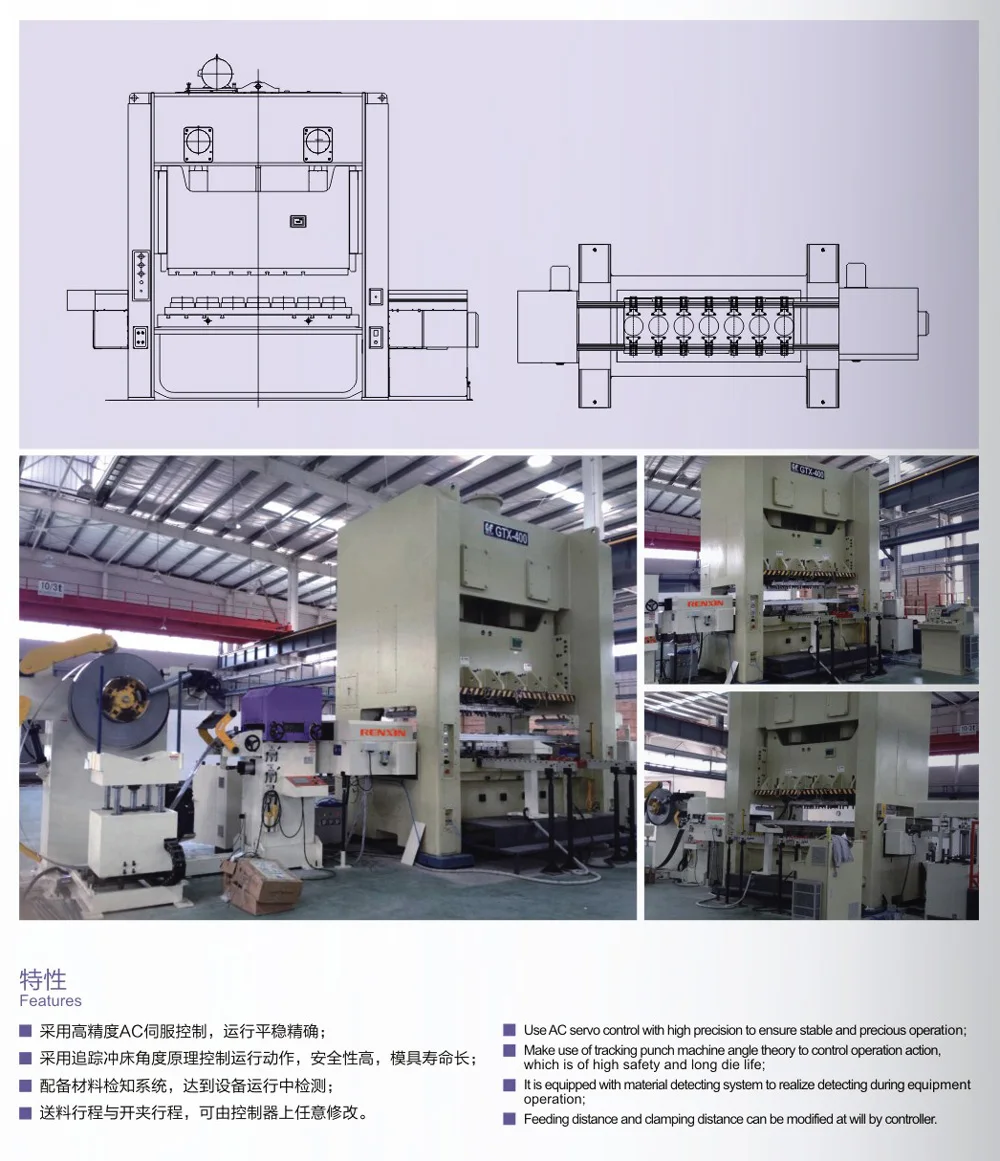 Three Demensional Double Pole Manipulator With Multi-Staions
Single Punch Multi-Bit Single-Lever Manipulator Robot Arm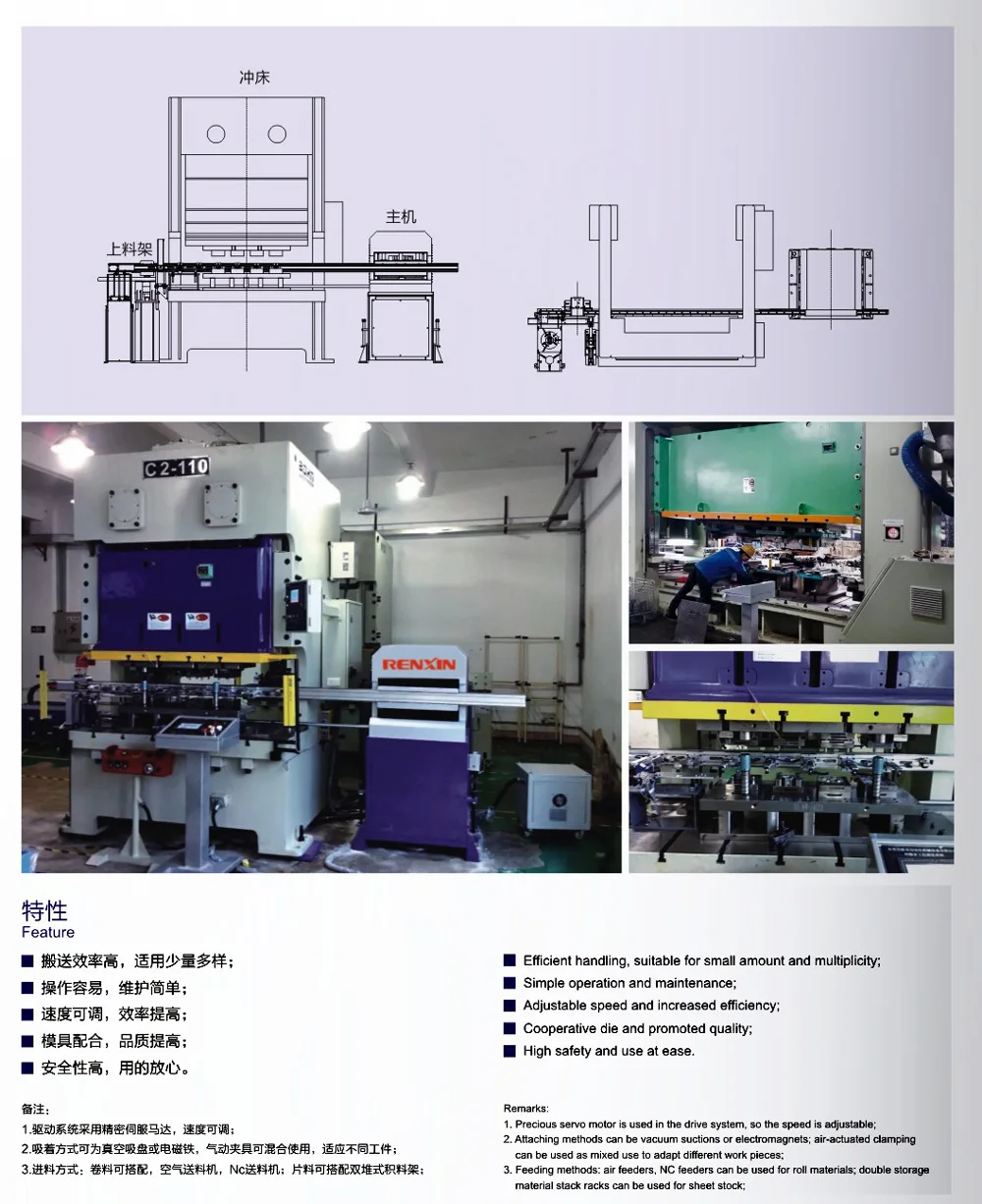 DO YOU WANT TO BE A DISTRIBUTOR?
Renxin Robot is experiencing rapid growth in the global market and is proud to offer dedicated representation in over 5 continents. So, we are looking for new distributors.​
If you are interested in becoming a distributor, please leave our message include your name, company name, email address, and your idea.